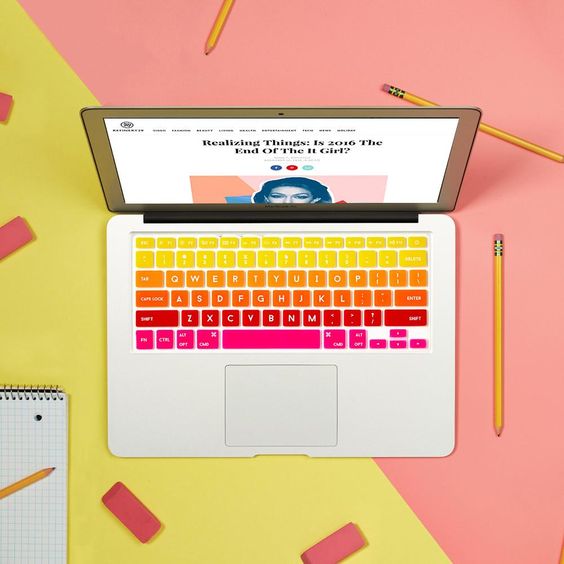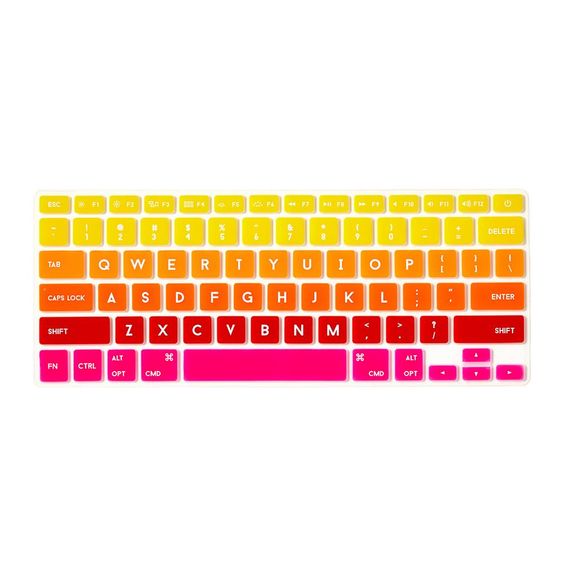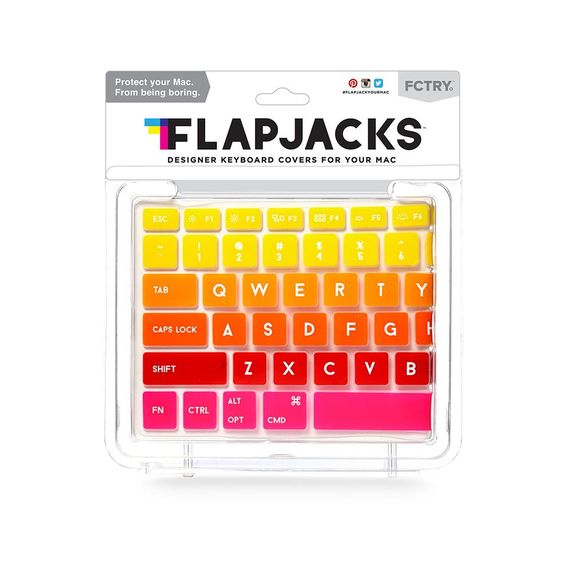 Flapjacks - Tequila Sunrise
Protect Your Mac.
From Being Boring.
Problem #1: Your Mac looks exactly the same as literally every other single Mac in the cafe/office/library.
Problem #2: You like to eat cookies and drink coffee. But your Mac doesn't.
Problem #3: As a human, your fingers produce oil. And that messes up your Mac's perfect keyboard no matter how obsessively neat you are.
Solution: Flapjacks are designer keyboard covers just for Macs. They're made from flexible, durable, waterproof silicone that fit your Mac like a glove. Flapjacks slip on and off in about 2 seconds with no worrisome stickiness to ruin your keyboard. With lots of different colors and styles, your Mac can finally be a little more "you".
Product Details:

Totally washable. Gently wash with mild soap and water.
Soft silicone material. The matte-finish coating feels great on your fingertips.
Muffles your typing. Perfect for when you're keeping quiet for late-night rants.
Which one do I pick?
Original Flapjacks - Models released 2015 or earlier:
Macbook Aluminium 13"
Macbook Air
Macbook Pro 15"
Macbook Pro 15" with Retina display
Macbook Pro 17"
Macbook Pro 17" with Retina display 
Magic Keyboard Flapjacks:
Apple Magic Keyboard (released 10/2015)
Macbook (2016+) Flapjacks:
Macbook (released 4/2016)
Macbook Air (released 4/2016)
Macbook Pro 13" model: 13.1 or MLL42LL/A* (released 10/2016)
 * NOT touchbar compatible